Contact Number &

WhatsApp

 

+41(0)79 339 95 43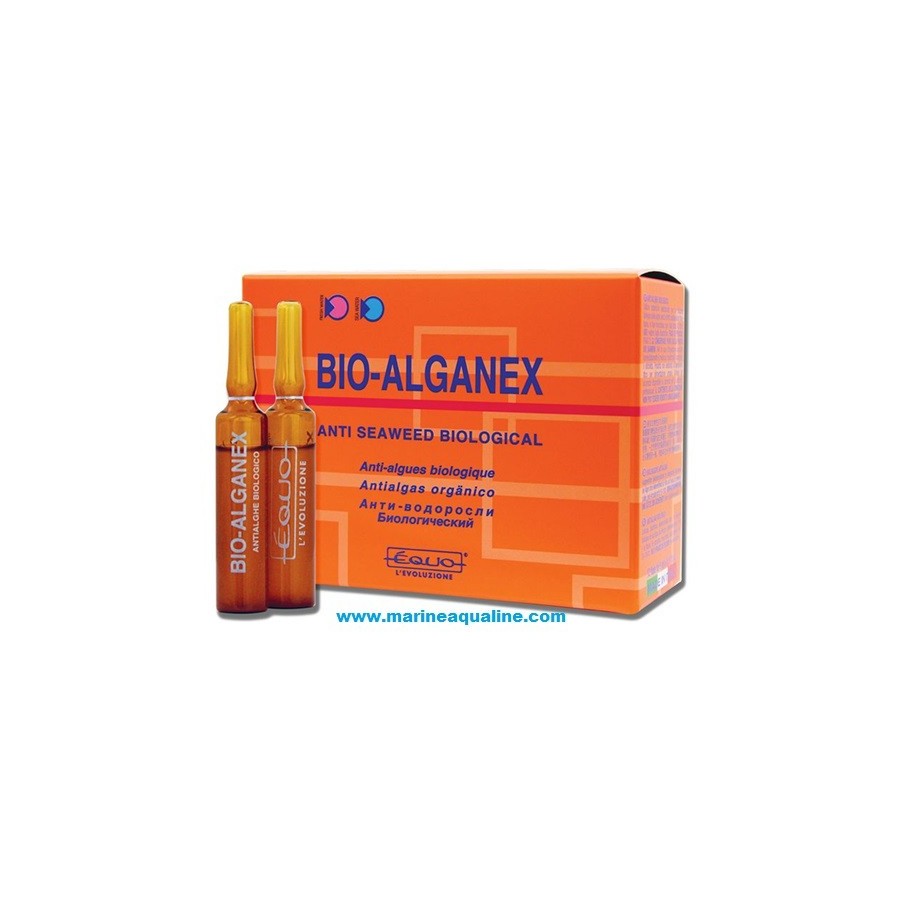  
EQUO Bio Alganex 24 vials of 5ml for 2400lt
EQUO Bio Alganex 24 vials of 5ml for 2400lt
ANTI SEAWEED BIOLOGICAL
Seaweed has always been a great problem for many aquarium lovers since it's proliferation compromises both the beauty of the aquarium and the health of the organisms; it causes problems with the biological balance of the tank, causing in the most severe cases suffocation and deterioration of the plants and invertebrates. You can buy many different anti seaweed chemicals, many of which may have side effects. BIO-ALGANEX is a biological anti seaweed containing specifically chosen bacteria which helps to reduce unwanted seaweed.
ADVANTAGES
- Fast working to its double action of the chosen bacteria, which takes away nutrients from the seaweed and secretes substances which inhibit their development;
- Restores the beauty of the aquarium by clearing the water and thereby allowing the light to penetrate;
- 100%effective and easy to use thanks disposable phial;
- Is safe to use and is harmless to flora and fauna;
- Can be used with carbon and resin filters;
- Harmless to the higher seaweed and zooxantelle;
- Helps to maintain the natural balance of the aquarium.
COMPOSITION
Mixture of specifically chosen bacteria.
DOSAGE
- Preparation
Fresh/salt water: one 5ml phial BIO-ALGANEX for every 100 lt of water.
- Critical situations
Fresh/salt water three 5ml of phial of BIO-ALGANEX for every 100 lt of water. Do this once a week for three weeks then continue with maintenance dosage.
MAINTENANCE DOSAGE
Fresh/salt water: one 5ml phial BIO-ALGANEX for every 100 lt of water.Do this once a week until acquired results are achieved approx. 45-60 days.
INSTRUTIONS FOR USE
Shake phial before use. Withdraw liquid using pipette supplied. Pour the amount needed in aquarium.
FOR BEST RESULTS
It is advisable to improve quality of water before starting the treatment. It is in particular essential to lower the concentration of pollutants such as nitrates (NO3) and phosphates (PO4) by frequently changing water until it reaches acceptable levels.
Made in Italy
For more information, visit the official website of the manufacturer.