Contact Number &

WhatsApp

 

+41(0)79 339 95 43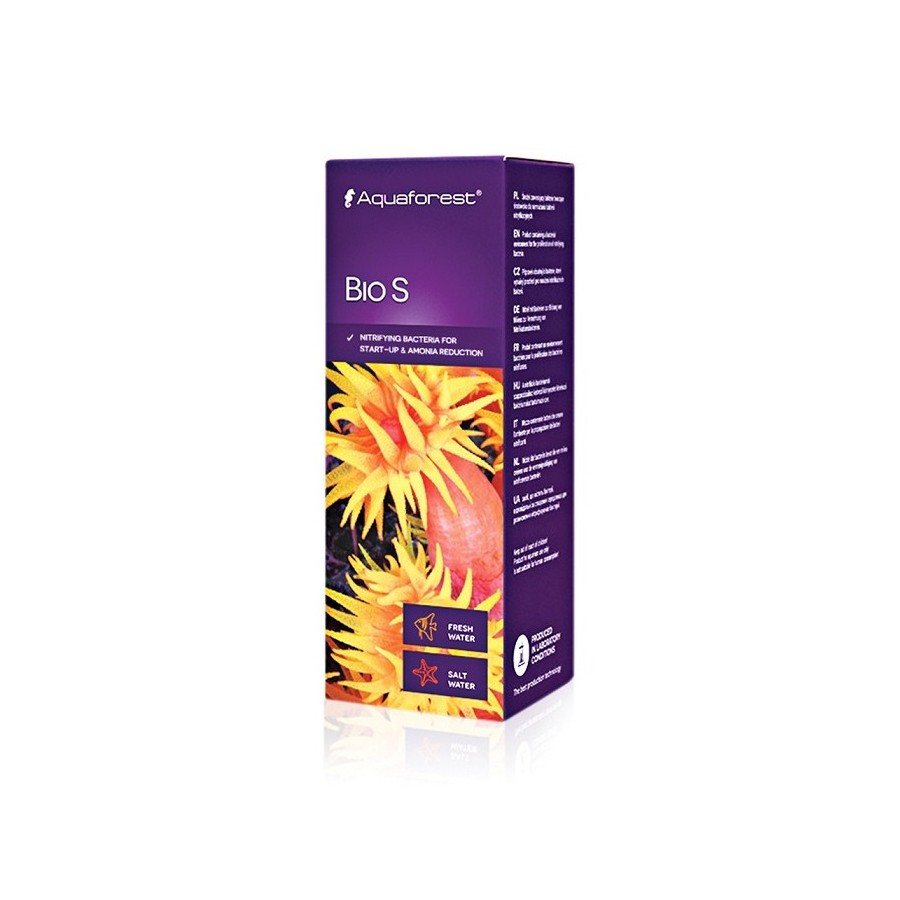  
Aquaforest Bio S 50ml - Bacterial activator
Aquaforest Bio S 50ml 

DELIVERY TERMS: From 24h max 72h from the order if the goods are available in stock, otherwise the buyer will be contacted.

ORDERS / DELIVERIES: Correct receipt of the order is confirmed by MARINEAQUALINE by means of a message sent to the e-mail address communicated by the Customer.

RIGHT OF WITHDRAWAL: The right to reimbursement can only be accepted if the return is made within 8 days from the date purchasing. The goods and the original packaging must be intact and in perfect condition and in the case of feed and products the seal must not be removed.
Aquaforest Bio S 50ml - Bacterial activator
Concentrated bacterial activator for fresh and marine water
Product containing bacteria that create an environment for the proliferation of bacteria in the Nitrospirae and Nitrobacter family. Recommended for newly established aquariums to start the nitrogen cycle. The BIOS can also be used successfully in tanks where the filter system is based on probiotic bacteria.
Dosage: 
1 drop per 100l of water during the first 2 weeks.
Product only suitable for use in an aquarium.
Store in a dry, dark place and out of reach of children.


For more information, visit the official website of the manufacturer.