Contact Number &

WhatsApp

 

+41(0)79 339 95 43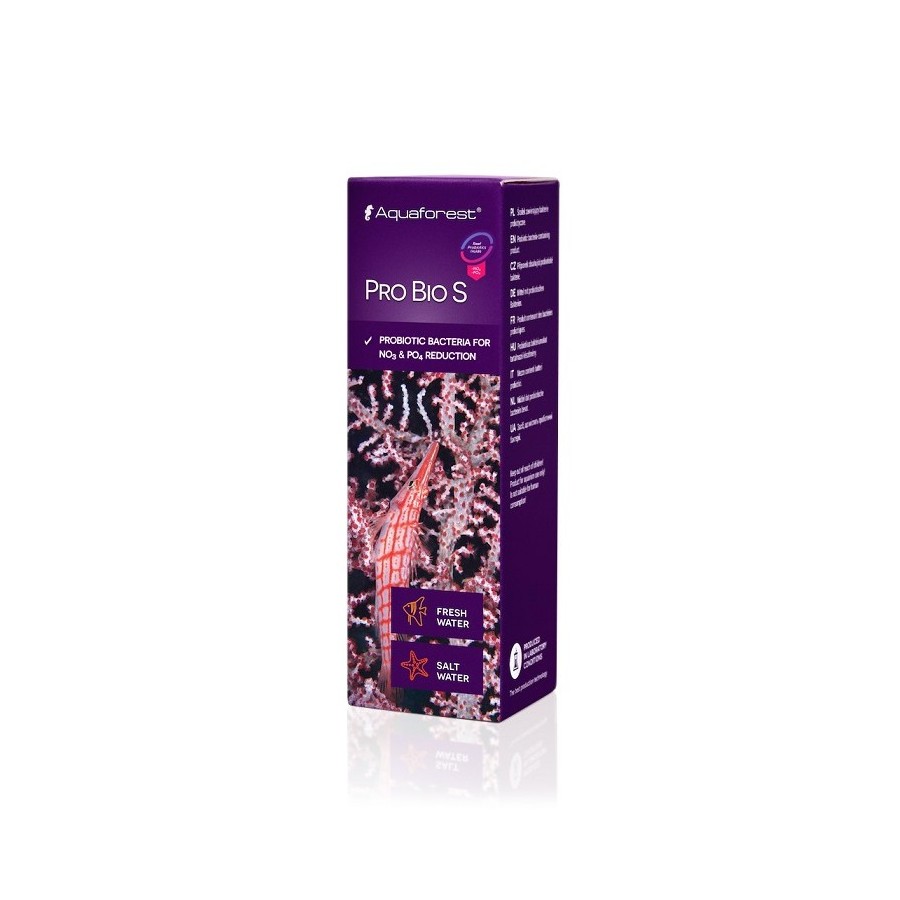  
Aquaforest Pro Bio S 10ml - Bacterial activator
Aquaforest Pro Bio S 10ml 

DELIVERY TERMS: From 24h max 72h from the order if the goods are available in stock, otherwise the buyer will be contacted.

ORDERS / DELIVERIES: Correct receipt of the order is confirmed by MARINEAQUALINE by means of a message sent to the e-mail address communicated by the Customer.

RIGHT OF WITHDRAWAL: The right to reimbursement can only be accepted if the return is made within 8 days from the date purchasing. The goods and the original packaging must be intact and in perfect condition and in the case of feed and products the seal must not be removed.
Aquaforest Pro Bio S 10ml - Bacterial activator
Probiotic bacterial activator concentrated for marine and freshwater aquariums
A unique composition of specially selected probiotic bacterial strains designed to accelerate the decomposition of organic matter. Decomposes toxic substances for fish and by releasing macro and micronutrients increases their availability. Pro Bio S is especially recommended for large, demanding and heavily stocked tanks. Bacteria present in Pro Bio S initiate the process of reducing harmful nitrates and phosphates, which are latter removed from the water by a protein skimmer. Pro Bio S creates a natural biological filter, hindering the development of pathogenic microflora. The use of probiotic bacteria significantly reduces the risk of diseases of aquarium inhabitants and increases their resistance to stress. Bacteria are also a great source of bacterioplankton – the most important coral food. In order to keep the probiotic bacteria in good condition, we recommend using -NP Pro as a nutrient solution. A natural precipitate may form on the surface of the product. This has no effect on the quality and effect of the product.
Dosage:

1 drop per 100 l of water daily. After opening, store in the fridge, if the temperature exceeds 24°C  (75°F). We recommend using with -NP Pro. Shake well before use. 


For more information, visit the official website of the manufacturer.