Contact Number &

WhatsApp

 

+41(0)79 339 95 43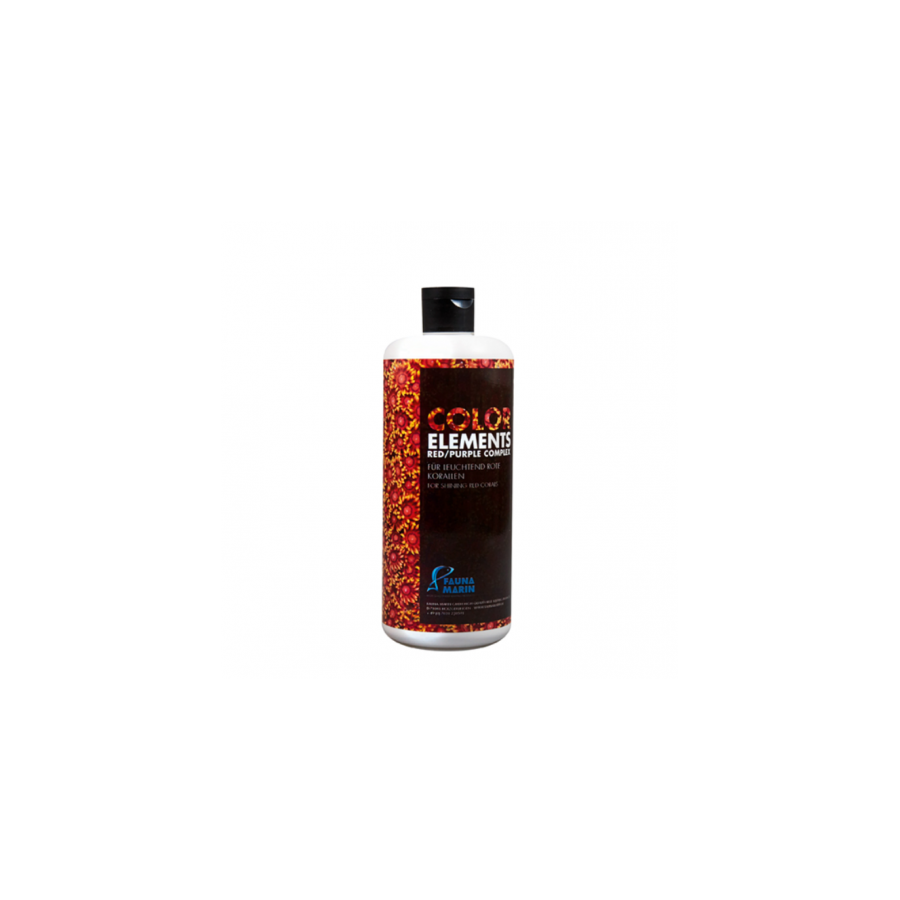  
Fauna Marin Color Elements Purple Red Complex 500 ml
Fauna Marin Color Elements Purple Red Complex 500 ml
Fauna Marin Color Elements Purple Red Complex 500 ml
Color Elements Purple Red Complex 500 ml is a solution rich in trace elements for the improvement of red and purple colors and shades of pink corals. New innovative combination: Fluorine, iodine, bromine, potassium.
Advantages :
• growth through the addition of active micronutrients
• Increases growth development and color of SPS and LPS
• increases the fluorescence of corals
• Highly concentrated (more than 50% than classic blends)
Dosage:
2 - 3 ml / 100 liters per week
Ingredients:
Fluorine, iodine, bromine, potassium.
New combination of active trace elements for growth and coloring of corals, based on the latest discoveries and adapted to modern sea salt blends.
Particular attention has been paid to the implementation of elements adapted to modern lighting systems such as LEDs. The innovative composition based on important micro-nutrients activated and stabilized, increased growth and staining significantly and stabilized.
The special blend prevents unwanted accumulation of excess elements and eliminates algae growth.
Colors Elements products are suitable for any aquarium based on the Berlin system.
Until now difficult to maintain, thanks to the interaction of the 3 elements, almost all the colors can be controlled selectively. The animals are then well supplied with trace elements.
SECURITY:
Not suitable for human consumption Do not swallow. Keep away from children. Contains dangerous heavy metals. Avoid the skin and the eyes. Rinse with water after contact immediately.
For more information, visit the official website of the manufacturer