Contact Number &

WhatsApp

 

+41(0)79 339 95 43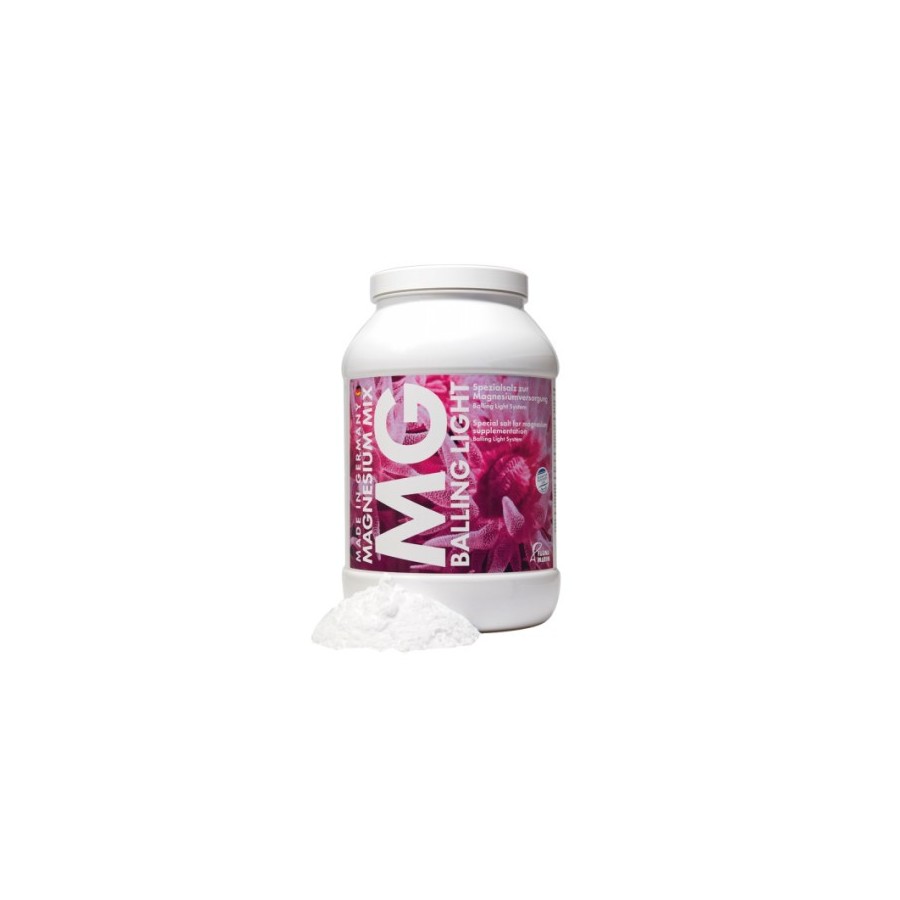  
Fauna Marin Balling Light Magnesium-Mix 4 kg
Fauna Marin Balling Light Magnesium - Mix 4 Kg
Fauna Marin Balling Light Magnesium-Mix 4 kg  
For an optimal supply of a seawater aquarium, these Fauna Marin Light Balling Magnesium-Mix 1 kg is a balling product to be diluted according to the Fauna Marin method.
Nutrients should be provided daily by hand or using a dosing pump. The intensity of lighting, the growth of hard corals or artificial reef decorations, as well as special bacterial seeding preparations, change the needs of water chemistry.
An adaptation of the Balling Classic method is then necessary. To do this, Fauna Marin has developed a new method based on the Balling method that is adapted to the current conditions of the reef aquarium.
Fauna Marin salts meet the pharmaceutical purity requirements and are in accordance packaged. Their attention is not limited only to the technical data sheet, but they also control organic and inorganic trace elements as well as the effectiveness of salts. They add bioactive stabilizers, a pH buffer and special minerals to our salts, which significantly increase the stability of chemical parameters in aquariums. The added trace elements show a better stability in the solution and are therefore more easily assimilated by the corals.
Through the use of salt mixtures, the method provides minerals and trace elements, which are missing or present in limited quantities in commercially available marine salts. The addition of bioactive components and the purity of the salts prevent the corals from bleaching and accelerate their growth and coloration.
Balling salts from Fauna Marin are incomparable!
More efficient thanks to the extreme purity of low-moisture salts
Salt mixtures for increased stability of essential parameters
Matching with modern sea salts
PH value more stable
Addition of bioactive substances for better development of coral coloring and growth
INSTRUCTIONS FOR USE:
For the Balling Light, install 3 containers of 5 L: 
CONTAINER 1:
Mix 2 kg of CALCIUM-MIX with 4 liters of osmosis water, then fill up to 5 liters with osmosis water.
TRACE bottle: Add 25 ml of Trace 1 and 25 ml of Trace 2.
CONTAINER 2:
Mix 2 kg of MAGNESIUM-MIX with 4 liters of osmosis water and fill it up to 5 liters with osmosis water.
Trace 1-3 is not needed in this container.
CONTAINER 3:
Mix 500 g of CARBONATE-MIX with 4 liters of osmosis water, then fill up to 5 liters with osmosis water.
TRACE bottle: Add 25 ml of Trace 3 Metallic Health
For more information, visit the official website of the manufacturer