Contact Number &

WhatsApp

 

+41(0)79 339 95 43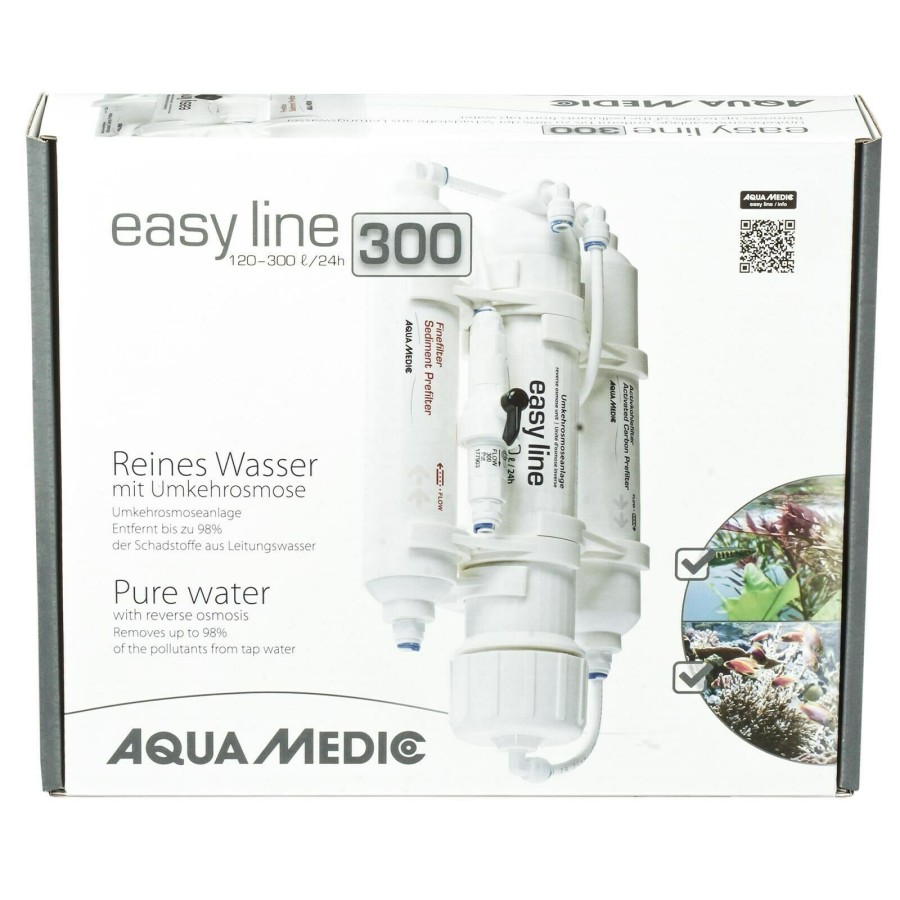  
Aqua Medic - Easy line 300 Osmosis system
Osmosis unit for the production of up to 300 liters per day of osmotic water
Aqua Medic - Easy line 300 Osmosis system
The easy line reverse osmosis units are compact and powerful and fulfill the highest demands for water quality. A sediment filter retains all particles larger than 5 µm and a carbon filter protects the membrane by removing chlorine. The R.O. module consists of a membrane, membrane housing and flush valve. We use the latest generation of TFC (Polyamide / Polysulfone) membranes to provide the highest quality treated water, providing a recovery ratio of approximately 3-4:1 concentrate: permeate, and a rejection rate of up to 98%.
Technical data:
Daily output 24 hours: 120 - 300 liters
Sediment post-filter
Carbon post-filter
Membrane
Wash valve
For more information, visit the official website of the manufacturer.