Contact Number &

WhatsApp

 

+41(0)79 339 95 43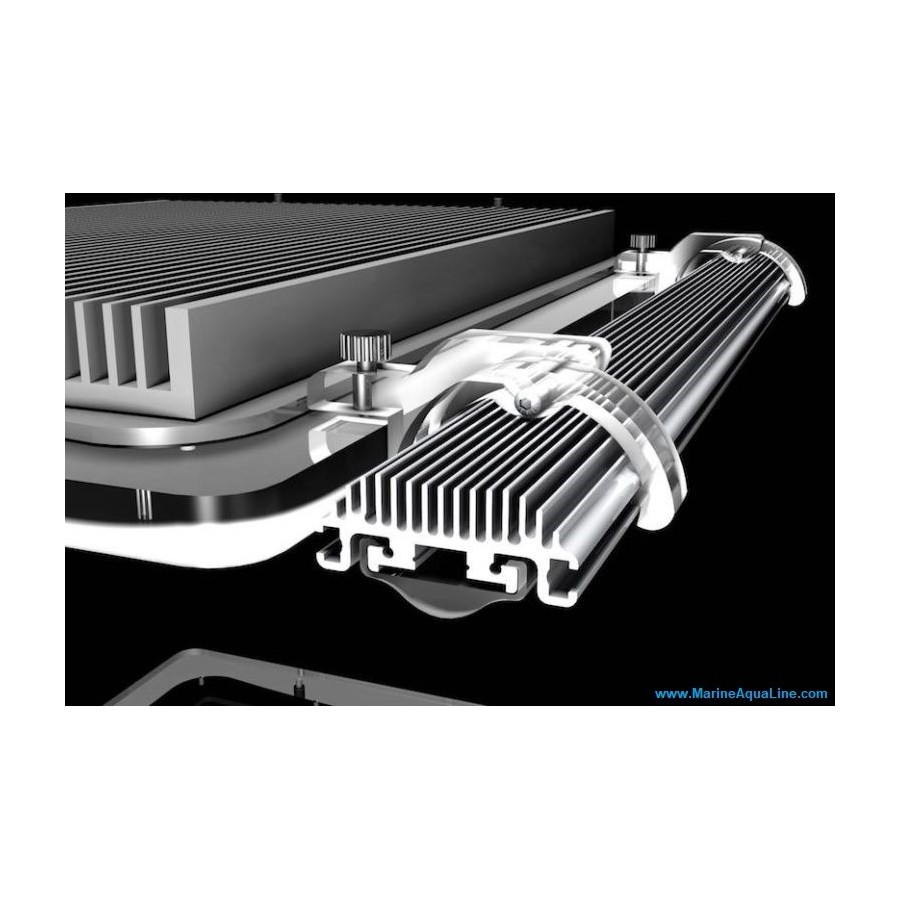  
GNC SilverHook BR
Kit for hanging SilverMoon lamps in Bluray
GNC SilverMoon Universal 1450mm
Performance and reliability
The heat dissipation of the SilverMoon anodized aluminum bars is passive, allowing silent operation without maintenance and prolonging the life of the LEDs. The energy consumption of the SilverMoon bars is low. They are made of high quality materials and their Meanwell power supplies are very efficient.
Replacement T5 AND T8
The replacement of tubes T5 and T8 is very simple. With the methane adapters, it is easy to connect the SilverMoon bars to the adapters of the old neon tubes of all traditional systems on the market.
Simple installation
A modern acrylic support allows you to install SilverMoon bars on any aquarium from 35 to 165 cm. You can also hang them on the ceiling using a stainless steel kit.
With BluRay lamps ...
Special acrylic fixing elements, consisting of 2 pieces, allow the fixing of SilverMoon bars to a BluRay lamp. Thanks to this system, it is possible to center and tilt the SilverMoon bar according to the lighting needs.
Programming via the Powermoon controller
With the Powermoon controller you can program the photoperiod for an aquarium and control the light intensity from sunrise to sunset for the SilverMoon bars. Up to 4 SilverMoon bars can be connected and synchronized simultaneously.
Installation
The 72 W SilverMoon GNC bar can be installed on an aquarium with a length from 135 to 165 cm.
Technical features
Dimensions: 1392 X 50 X 27mm
Dimensions for T5 / T8: 1450 X 50 X 27mm
Weight: 1.8 kg
Number of channels: 1
Led color: White 6500K + RoyalBlu 450nm + DeepRed 660nm
Led power: 72 W
For more information, visit the official website of the manufacturer.