Contact Number &

WhatsApp

 

+41(0)79 339 95 43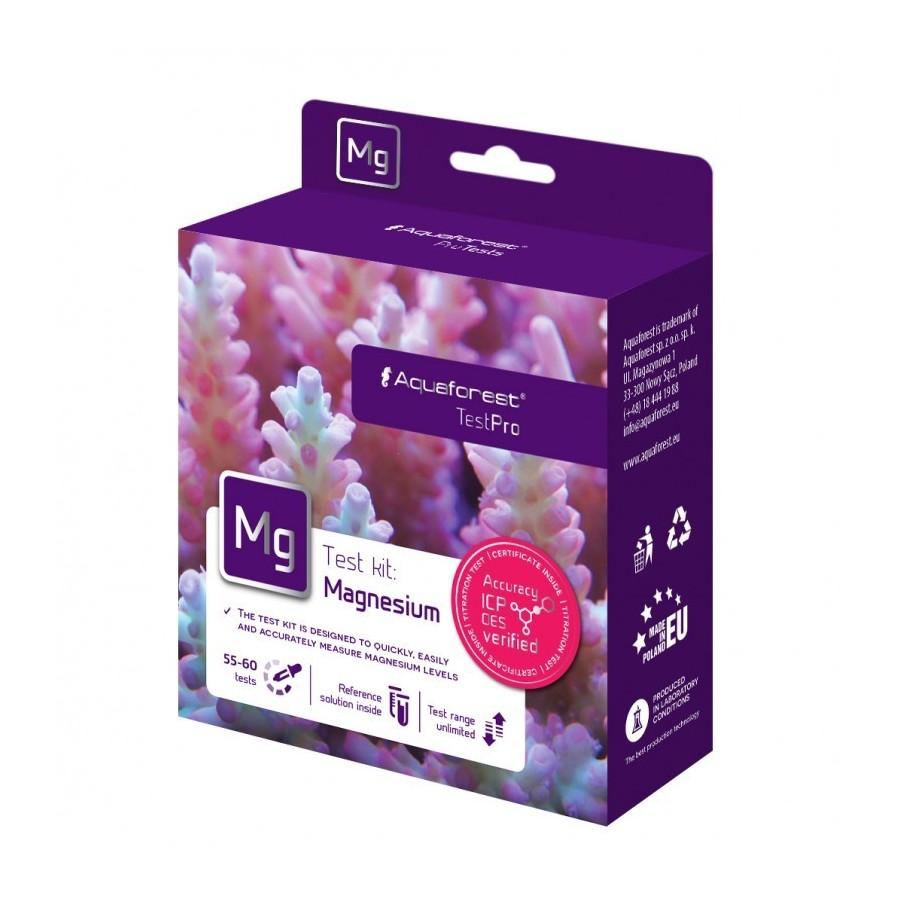  
Aquaforest Test Pro MG - Professional Test for Magnesium Measurement
Aquaforest TestPro Magnesium is designed to quickly measure the Magnesium concentration in salt water
Aquaforest Test Pro MG - Professional Test for Magnesium Measurement
Aquaforest TestPro Magnesium is designed to quickly measure the Magnesium concentration in salt water. Magnesium plays an important role in many biological processes, such as the construction of the calcium carbonate skeletons of hard corals. Due to its unique chemical characteristics, it has a significant impact on the buffering capacity of sea water, and also prevents excessive precipitation of calcium carbonate on the aquarium equipment. An adequate level of magnesium is crucial for maintaining an appropriate balance of calcium and alkalinity in reef aquariums. Magnesium levels should be analyzed regularly, along with other critically important water parameters, such as alkalinity and calcium. The concentration of Magnesium in natural sea water is between 1260 and 1500 mg / l (ppm). The test contains enough reagent to make approximately 55-60 measurements in that range.
Inside the test there is the reference solution - Mg: 1310 +/- 1%


For more information, visit the official website of the manufacturer.