Contact Number &

WhatsApp

 

+41(0)79 339 95 43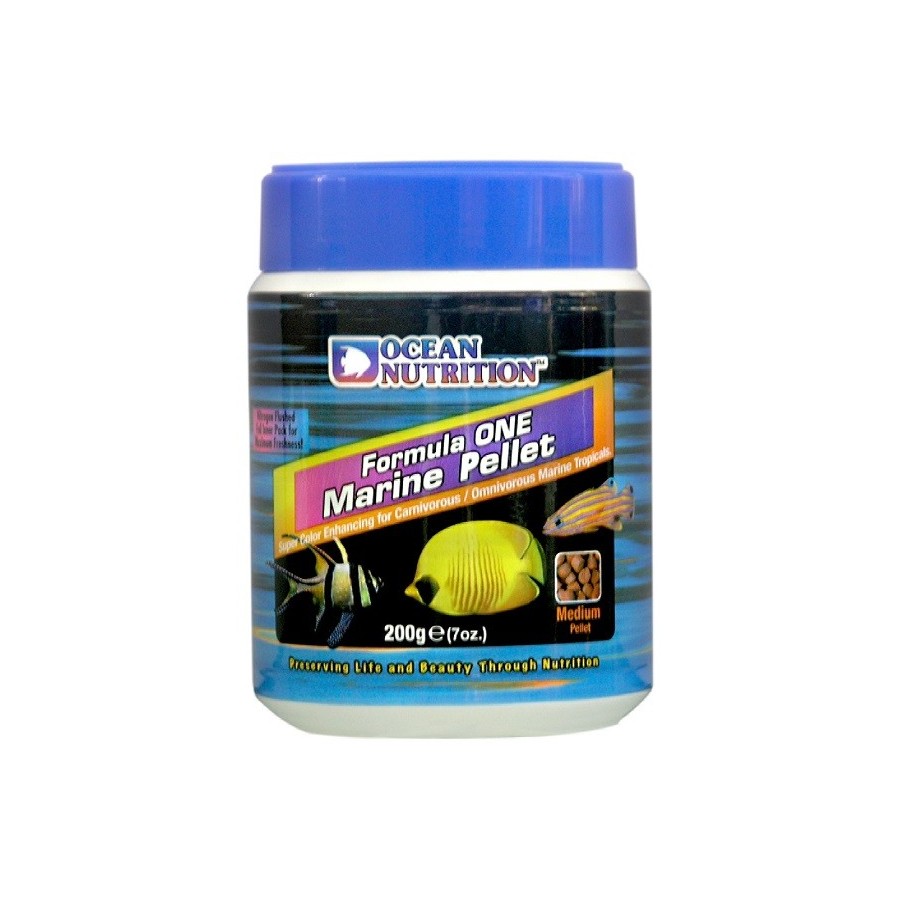  
Ocean Nutrition Formula One Marine Soft-Pellet Medium 200gr
Ocean Nutrition Formula One Marine Soft-Pellet Medium 200gr
 
 
 
A perfectly soft and moist pellet packed in foil bags rinsed with nitrogen for maximum freshness. The main characteristics are greater palatability and easy digestion. Contains garlic to improve disease resistance, krill to improve color, fresh fish, plankton and spirulina. This food is intended for carnivorous and omnivorous fish. Available in small (+/- 1.2mm) and medium (+/- 3.1mm) shot. Use the medium size for larger fish from 10 cm onwards. Formula One is red and, like our frozen and flake products, is made with higher protein levels. Feed one to three times a day. Do not feed more than can be eaten in a few minutes. The foil pouch keeps oxygen out for maximum freshness. Once the inner foil pouch is open, keep the lid tightly closed.
 
Soft and moist highly palatable granules.

Contains garlic and spirulina.

Super qualities that enhance color.

High levels of quality refined marine proteins.

Oxidation limited by the nitrogen scrubbing method.
Ingrediants:
Shrimps, fish fillets, krill (Euphasia Pacifica plankton), wheat flour, refined fish oils, sea fish roe, squid, lecithin, Spirulina, garlic, yeast (ß-glucans), betaine, selected amino acids (L- lysine, DL- methionine, L-tryptophan), potassium sorbate, calcium propionate, vitamins (retinol (vitamin A), cholecalciferol (vitamin D3), tocopherol acetate (vitamin E), L-ascorbic acid phosphate (vitamin C), menadione (vitamin K3), thiamine mononitrate (vitamin B1), riboflavin (vitamin B2), pyridoxine (vitamin B6), cyanocobalamin (vitamin B12), biotin (vitamin H), pantothenic acid (vitamin B5), folic acid (vitamin B11 ), niacin (vitamin B3)), minerals, antioxidants, carotenoid pigments.
Guaranteed analysis:
Protein 42.8%
Fiber 1.2%
Fat 10.1%
Ash 10.0%
For more information, visit the official website of the manufacturer.