Contact Number &

WhatsApp

 

+41(0)79 339 95 43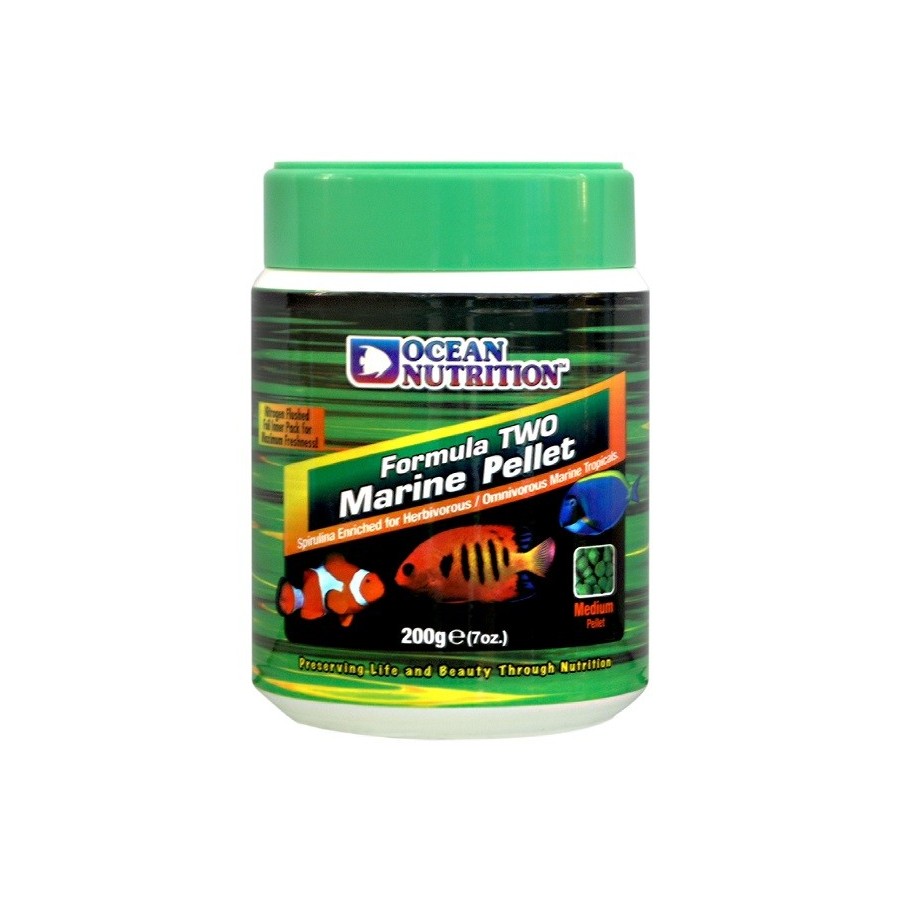  
Ocean Nutrition Formula Two Marine soft-Pellet Medium 200gr
Ocean Nutrition Formula Two Marine soft-Pellet Medium 200gr
Fast sinking pellets!
This pellet formulation (1.3 mm), packaged under nitrogen gas, is moist and soft. This ensures the greatest possible freshness. This product is characterized by the best possible palatability and high digestibility. Formula Two contains garlic to improve disease resistance, as well as spirulina, algae and other natural genes, shrimp, plankton, alfalfa and squid. This compound feed is mainly intended for herbivorous and omnivorous fish (herbivores and mixed feeders). Available in small pellets and medium pellets. The medium size is suitable for fish from 10 cm in length.
Ingredients and raw materials:
Shrimps, Euphasia pacifica plankton, sardines, wheat flour, squid, fish roe, soy lecithin, spirulina, salmon oil, garlic, minerals (potassium iodide, iron oxide, manganese sulphate, magnesium oxide, zinc), MPAXTM (marine protein amine extract: fish meal, hydrolysates, selected amino acids (L-lysine, DL-methionine, L-tryptophan)), vitamins (ascorbic acid (vitamin C), biotin (vitamin H), vitamin B12, nicotinic acid, riboflavin (vitamin B2), thiamine mononitrate (vitamin B1), tocopherol acetate (vitamin E.), betaine, calcium propionate, potassium sorbate, ethoxyquin, carotenoid dyes (astaxanthin, canthaxanthin), yeast (beta -glucan).
Guaranteed analysis:
Protein:             38.6%
Fiber:                 2.8%
Fat:                     9.7%
Ash:                  10.5%
Max humidity:  14.5%          
For more information, visit the official website of the manufacturer.