Contact Number &

WhatsApp

 

+41(0)79 339 95 43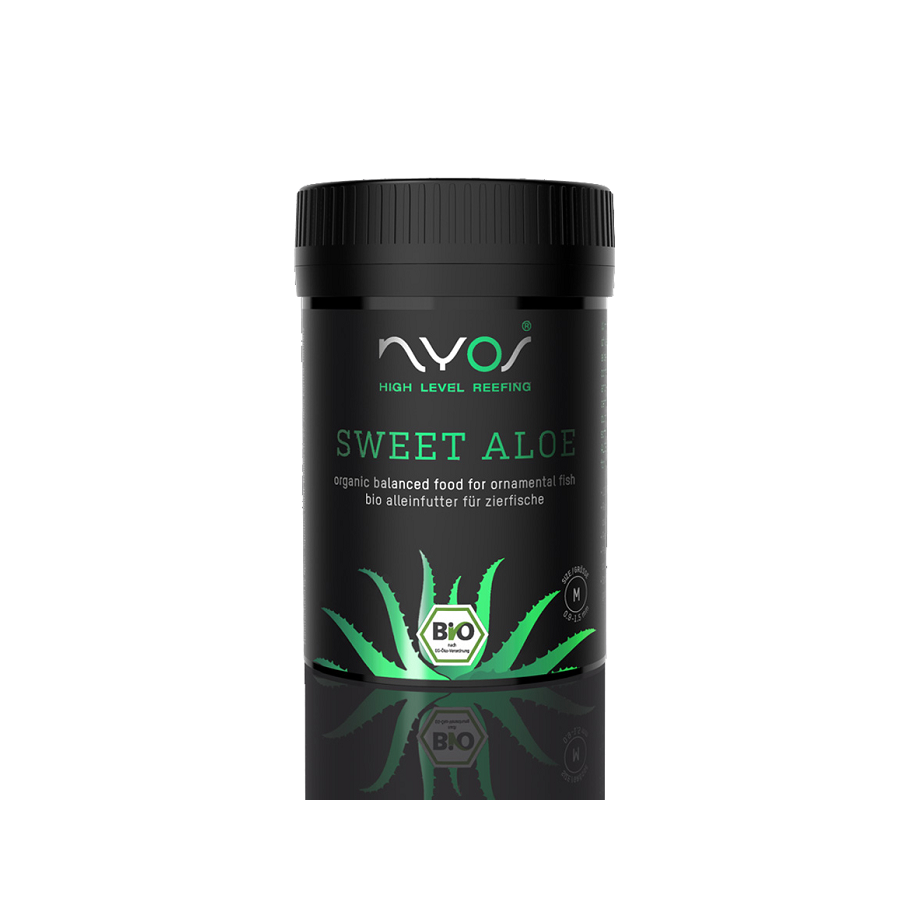  
Nyos Sweet Aloe 70g - Food for ornamental fish
Organic balanced food for ornamental fish



 


Nyos Sweet Aloe 70g - Food for ornamental fish
NYOS® BIO ORNAMENTAL FOOD FOR FISH: THE TASTE OF NATURAL
Premiere at NYOS®: We present our new ornamental organic fish feed, which meets the stringent standards of the EC organic regulation and is certified with the official German state organic seal.
The high quality and genuine organic ingredients for our feeds can only be obtained with great effort and in small quantities. We are even more happy to now offer you three types of organic soft foods that have been assembled with great care.
With the extra note of the high-quality organic aloe vera and the important omega 3, 6 and 9 fatty acids from certified organic production, the naturally soft ALOE DOLCE NYOS® becomes a special treat for your ornamental fish.
The advantages at a glance:
Contractually controlled and 100% organic certified according to the EC organic regulation
Raw materials from organic production
Guaranteed free of pesticides and non-GMO
Free from artificial colors and flavors
Natural soft granules with high vitamin content
Granulate M (0.9-1.5mm)
Organic inspection body: DE-ÖKO-007
For more information, visit the official website of the manufacturer.