Contact Number &

WhatsApp

 

+41(0)79 339 95 43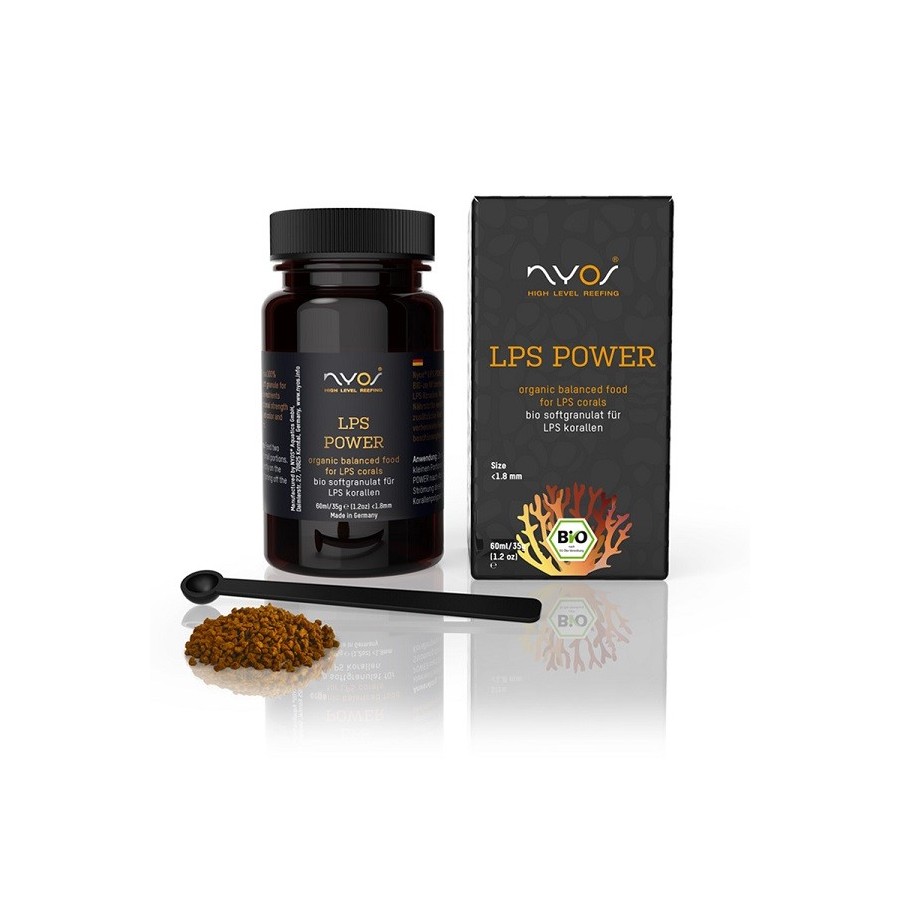  
Nyos LPS Power 60ml/35g - Bio certified LPS soft coral granulate
Bio certified LPS soft coral granulate



 


Nyos LPS Power 60ml/35g - Bio certified LPS soft coral granulate
Nyos® LPS POWER is a 100% certified organic soft granulate especially for LPS corals. Valuable nutrients give the corals additional strength and ensure improved colours and greatly accelerated growth (size 1.2-1.8mm).
Nyos® LPS POWER meets the strict standards of the EC ecological regulation and is certified with the official German state organic seal. The high-quality and unadulterated organic ingredients are especially rich for LPS corals and at the same time gentle.
·         Specially adapted for LPS corals such as acanthastrea, scolymia, etc.
·         Improved colours, accelerated growth and vitality
·         100% certified organic under the EC ecological regulation
·         Raw materials from organic production
·         Guaranteed free of colourants, pesticides and genetic technology
·         Granulatgröße M (1,2-1,8mm)
BIO-Kontrollstelle: DE-ÖKO-007
For more information, visit the official website of the manufacturer.