Contact Number &

WhatsApp

 

+41(0)79 339 95 43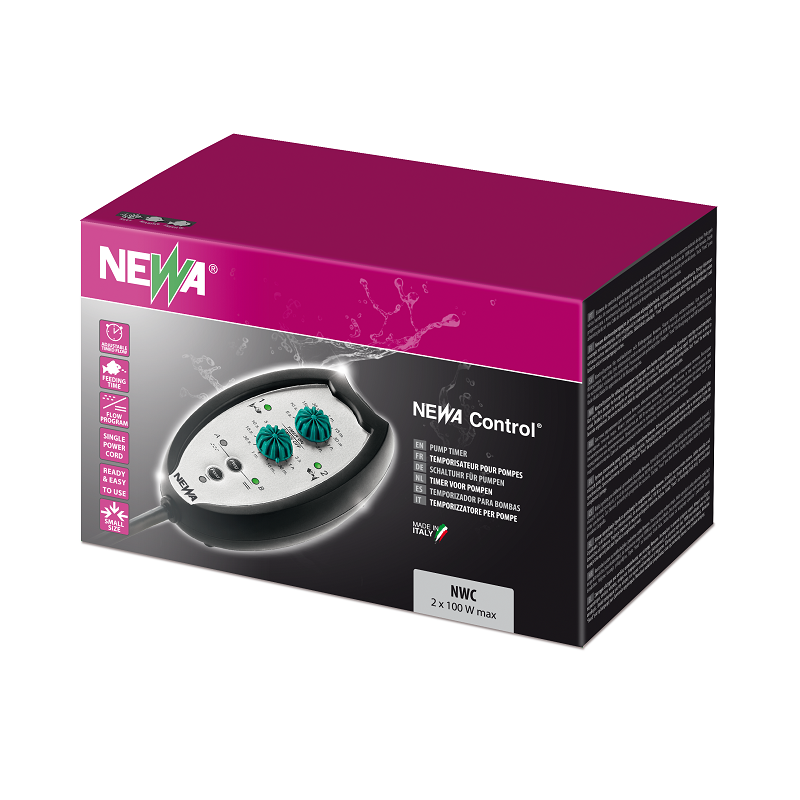  
Newa Newave Control
Code Art. 00.28.010
Newa Control Recreate the natural water currents that characterize both the rivers is the coral reefs in order to maximize well-being in sweet aquariums or marine.
Features:
Is intended to control up to 2 NEWA Wave, it is able to manage any type of pump motion up to a maximum of 100W for each output. Intuitive and easy use is characterized by a dual program for the movement of water in alternate way (on-off / off-on) or synchronous (on-on / off-off). Of small size and aesthetically studied in detail, it can be left exposed or easily concealed.
 
Schema:
1) LED operating pumps
2) Program Selector pulsations
3) Button range for power
4) A single power cord and connecting pumps
5) Adjustment Knobs times ON and OFF pulse
6) bi-polar switch to turn on - off together device and pumps moviment
Connection System:
Maximum security thanks to free multi-socket that summarizes in a single cable feed unit is both reciprocating pumps connected to it.
It is offering bipolar switch that allows the simultaneous deactivation of the pumps and of the control system for easy and safe maintenance of the aquarium without disconnecting the socket.
For more information, visit the official website of the manufacturer.