Contact Number &

WhatsApp

 

+41(0)79 339 95 43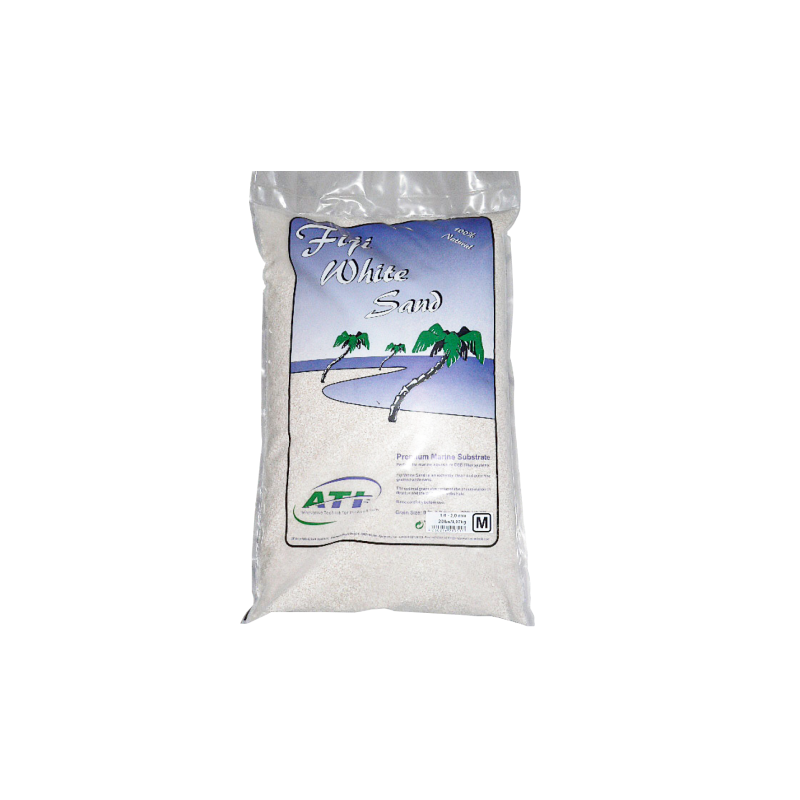  
ATI Fiji White Sand - 0,3 - 1,2mm - Granulometry 0.3 - 1.2mm
ATI Fiji White Sand 9,07 Kg 
High purity, fine, white gravel for sea water aquaria (grain size 0,3-1,2mm)
The Fiji White sand is characterized by many positive features:
1. Highest purity:
Our sand is made up 99.6% of pure calcium and magnesium compounds, making it one sen cleanest materials that you currently get on the market.
2. Very white and high reflection properties:
Due to the high purity of the sand is also particularly white. Overall, this is very beneficial for the brightness in the aquarium. Corals get so similar in nature, a higher proportion of reflections off the ground, which is very beneficial for corals. The Fiji White sand is ideal for light-hungry Aqaurien with corals, because these will also receive a higher proportion of diffuse radiation from below.
3. no extreme drifts more:
Due to its much higher density than comparable Aragonitsand of Fiji White sand is much more difficult and will remain so better be at flow.
 
Application:
We recommend a bed depth of about 2cm. When DSB at least 8-10cm.
Due to the small grain size of the sand is a collection of Detrius in the ground is largely avoided with good flow.
The sand should be well rinsed several times before use in the aquarium. The existing dust content, which always caused by friction during transportation etc. should be rinsed out as far as possible. Rinse do this, the sand until the water is no longer milky / white and largely clear is.
For more information, visit the official website of the manufacturer.